---
---
🌟 Black Friday Splash: Dive Into Savings! 🌊
Welcome to the ultimate Black Friday extravaganza at Aquatune - Your Premier Destination for Pool and Spa Bliss! 🎉
🌈 This Black Friday, we're making waves with exclusive deals designed to elevate your pool and spa experience. Dive in and discover unbeatable offers that will transform your relaxation oasis!
---
Special Offer #1: Earth Minerals Collection 10% Off! 🎁
Indulge in the power of nature with our Minerals Range. Get 10% off our Earth Minerals Collection.
This offer applies to…
Theralux Active Essential Earth Minerals
(Revitalise your pool with this powerful mineral blend!)
(Enhanced Mineral Additive for Spas, ensuring a natural and pure experience!)
(Elevate your bathing ritual with these luxurious minerals!)
Experience the essence of nature while enjoying significant savings.
---
Featured Earth Minerals Collection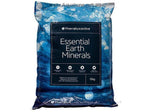 Sale price $99.00
Regular price
$109.00
Sale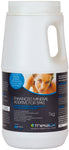 Sale price $25.00
Regular price
$29.00
Sale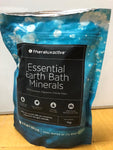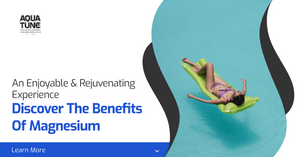 Featured Blog Post
Dive Into Wellness: The Magnificent Benefits Of Magnesium For Your Pool, Spa And Bath Experience
When it comes to the world of pool, spa and bath maintenance, one element has been making waves for all the right reasons – magnesium. While commonly associated with health benefits when ingested, magnesium also plays a crucial role in addressing various issues related to your skin, hair and pool / spa / bath equipment. In this blog post, we'll dive into the specifics of common problems faced by pool, spa and bath enthusiasts and explore how magnesium can be the key to unlocking a more enjoyable and rejuvenating experience.
---
Special Offer #2: Shocking Savings - 10% Off! ⚡
Revitalise your water oasis with our Spa Shock and Sanitiser Collection. Enjoy a sparkling clean pool or spa with a 10% discount on any product from this collection. Unleash the power of our shock and sanitising products to keep your water pristine and inviting. 🌊
---
Featured Spa Shock And Sanitiser Products Collection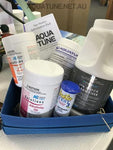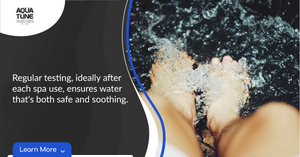 Featured Blog Post
Unveiling The Secret To Optimal Chemical Maintenance For Your Spa
In this blog post we answer a question submitted by one of our subscribers - Lilian from Oakleigh, Victoria who asked "How often should you have to change spa chemcials?"
---
Special Offer #3: Dive Into Summer - 10% Off! ☀️
Gear up for summer with a 10% discount on any product from our Getting Ready For Summer Collection. From poolside essentials to spa must-haves, elevate your outdoor experience and ensure you're ready to soak up the sun in style! 🌞
---
2023 Getting Ready For Summer Products Collection
Featured Blog Post
Tips For Getting Your Pool Ready For Summer And Keeping It That Way
With the rapid onset of Summer (it's going to be a hot one!), it's important to change up a few things in your pool to get it safe and ready for your family and friends to enjoy. In this blog post we will cover some of the key issues that you will need to address and break it down by various pool types.
---
Why Choose Aquatune For Your Pool And Spa Needs?
✅ Quality Assurance: Our products are crafted with precision to ensure the highest standards of quality.
✅ Expert Guidance: Benefit from our expertise in pool and spa care to enhance your relaxation experience.
✅ Customer Satisfaction: Join our community of satisfied customers who trust us for their pool and spa needs.
---
🔥 How To Claim Your 10% Discount
Simply use the discount code BLACK10 at checkout. Your 10% discount will be applied instantly, making your Black Friday purchases even more delightful.
Don't wait too long—this exclusive sale ends at midnight on Thursday the 30th of November 2023.
---
🌟 Use Discount Code: BLACK10 🌟
With this special discount code, you can enjoy a fantastic 10% off your entire order when you spend over $99. This offer applies to ALL of our high-quality products, so you can enhance your Black Friday experience while saving big!
Here's how to claim your savings:
1. Browse our wide selection of pool and spa products, including chemicals, accessories and more.
2. Add your desired items to your cart, making sure your total exceeds $99.
3. During the checkout process, enter the discount code BLACK10 in the "Discount code" field.
4. Watch as your 10% discount is applied instantly!
But hurry, this offer ends at midnight on Thursday the 30th of November 2023. Don't miss your chance to stock up on essentials, upgrade your pool equipment or indulge in luxury accessories, all while enjoying exclusive savings.
We're committed to providing you with top-notch products and exceptional customer service, so you can relax and unwind in style.
Make this Black Friday the one you'll always remember with our Exclusive Black Friday Sale. Your pool / spa adventures await and we're here to help you make them unforgettable.
Hurry, the sale ends at midnight on Thursday the 30th of November 2023. Don't let this opportunity to save slip away. Dive into Black Friday with a splash and let the fun begin.
---
Featured Testimonials
"I have experienced the best customer service. They were very thorough with their advice and knowledgeable. Delivery interstate was quick and hassle-free. Thank you."
- Lilian from Oakleigh Victoria.
"Great processing time of orders and quick delivery time, at fantastic shipping rates. Great customer service and a pleasure to deal with."

- Jeff from Raby.
"Exemplary customer service underpinned by fantastic knowledge of products that are competitively priced! Great example of a family business that genuinely cares about their customers."

- Vineet in Peakhurst, New South Wales.
"Excellent customer service. Sharp prices, top-notch product quality, great shipping tracking. I am a three-times repeat customer, says it all."

- Robert in Buderim, Queensland.
---
More Info
If you have any questions or need personalised recommendations, please feel free to contact our pool and spa chemical specialists at info@aquatune.net.au.
Thank you for choosing Aquatune as your pool and spa chemicals partner.
Start shopping now and use code BLACK10 at checkout to enjoy your exclusive 10% discount!
Do you have a question about your pool and or spa? Share it with us here and as a small token of our appreciation, we will also send you a discount code for $10 off your next order over $75 (which includes free delivery).
Do you look after your pool or spa yourself? Join our Do-It-Yourself Pool and Spa Maintenance community here.