---
---
Featured Spa Shock And Sanitiser Products
Welcome to Aquatune, your destination for premium spa chemicals and products to ensure your spa's health and vitality. Our team of experts has meticulously curated a selection of spa essentials, from maintenance kits to water quality enhancers, to provide you with the ultimate spa experience.
Dive into our top products below: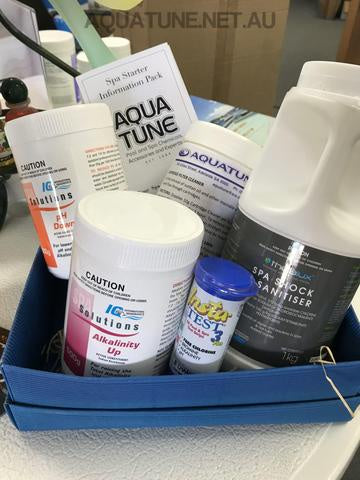 The Aquatune Spa Starter Kit/Pack has been developed in house by our own industrial chemist to provide spa owners all they need to get their spa up and running or maintained. The Spa Starter Kit includes: A step-by-step instruction manual on how to look after your spa water 1kg Theralux Spa Shock...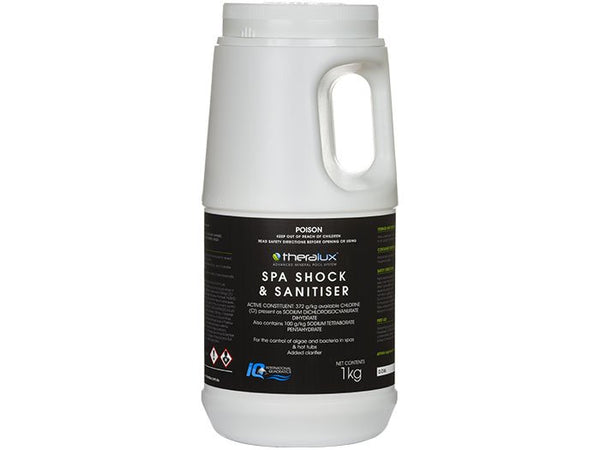 IQ THERALUX SPA SHOCK & SANITISER IQ Theralux Spa Shock and Sanitiser is a high oxidiser and a low chlorine level product, making it an ideal instant shock that allows swimmers to re-enter the water within one hour of application. This product is a multi-purpose sanitiser and will kill germs...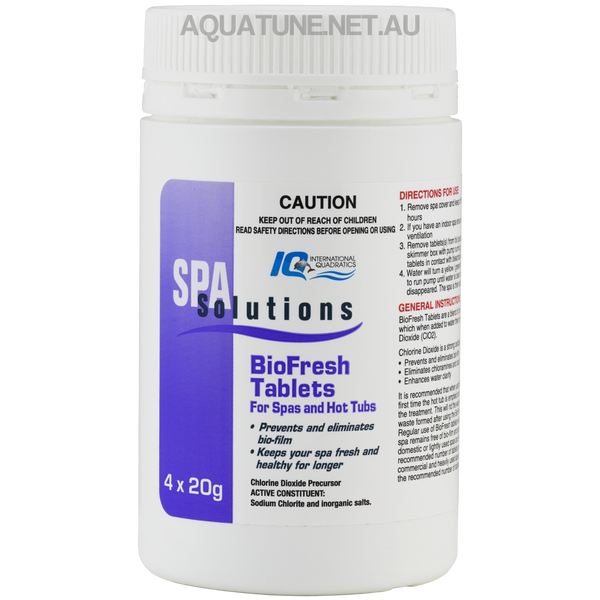 WHY USE BIOFRESH TABLETS? Hot Tubs and spas, by their very nature, are breeding grounds for all types of bugs and pathogens. Bacteria love hot water and multiply much faster than in cold water. Correct levels of sanitisers (Chlorine, Bromine, etc.) reduce the risks of infection but the most commo...
---
Elevate Your Spa Experience
Don't miss out on these exclusive spa chemical solutions designed to elevate your spa experience. Take action today to ensure your spa is in pristine condition year-round!
---
Featured Testimonials
"I have experienced the best customer service. They were very thorough with their advice and knowledgeable. Delivery interstate was quick and hassle-free. Thank you."
- Lilian from Oakleigh Victoria.
"Great processing time of orders and quick delivery time, at fantastic shipping rates. Great customer service and a pleasure to deal with."
"Exemplary customer service underpinned by fantastic knowledge of products that are competitively priced! Great example of a family business that genuinely cares about their customers."
- Vineet in Peakhurst, New South Wales.
"Excellent customer service. Sharp prices, top-notch product quality, great shipping tracking. I am a three-times repeat customer, says it all."
---
More Info
If you have any questions or need personalised recommendations, please feel free to contact our spa chemical specialists at info@aquatune.net.au or simply reply to this email.
Thank you for choosing Aquatune as your spa chemicals partner.
Do you have a question about your pool and or spa? Share it with us here and as a small token of our appreciation, we will also send you a discount code for $10 off your next order over $75 (which includes free delivery).
Do you look after your pool or spa yourself? Join our Do-It-Yourself Pool and Spa Maintenance community here.