---
---
🌊✨ Welcome To AquaTune's Magnesium-Infused Collection: Elevate Your Aquatic Experience! ✨🌊
Dive into a world where crystal-clear water meets the power of magnesium, transforming your pool, spa or bath into a haven of relaxation and revitalisation. Our carefully curated collection brings you Theralux's Active Essential Earth Minerals and Essential Earth Bath Minerals, promising not only a visually stunning aquatic environment but also a holistic well-being experience.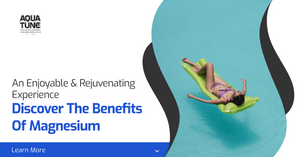 Featured Blog Post
Dive Into Wellness: The Magnificent Benefits Of Magnesium For Your Pool, Spa And Bath Experience
When it comes to the world of pool, spa and bath maintenance, one element has been making waves for all the right reasons – magnesium. While commonly associated with health benefits when ingested, magnesium also plays a crucial role in addressing various issues related to your skin, hair and pool / spa / bath equipment. In this blog post, we'll dive into the specifics of common problems faced by pool, spa and bath enthusiasts and explore how magnesium can be the key to unlocking a more enjoyable and rejuvenating experience.
Featured Earth Mineral Products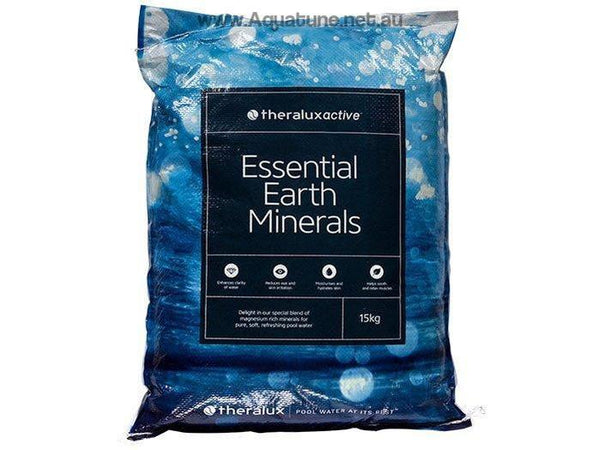 Theralux's 100% Earth Minerals (Enhanced Mineral Additive) and Magnesium for pools and spas Why pay over $1000 when you can convert your pool for as little as $99.00 A unique blend of natural occurring minerals, rich in magnesium that when added to a pool or spa enhances water quality and provide...
Sale price $99.00
Regular price
$109.00
Sale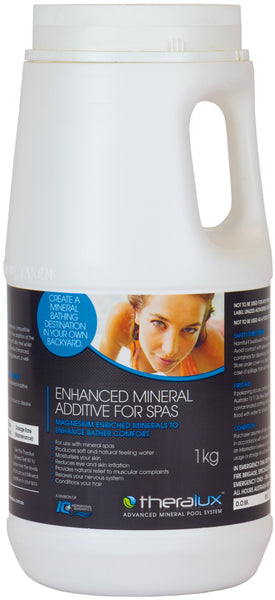 Theralux's 100% Earth Minerals (Enhanced Mineral Additive) A unique blend of natural occurring minerals, rich in magnesium that when added to a spa enhances water quality and provides health and wellbeing benefits to the bather. By using the 100% Earth Minerals, you are creating a magneisum rich...
Sale price $25.00
Regular price
$29.00
Sale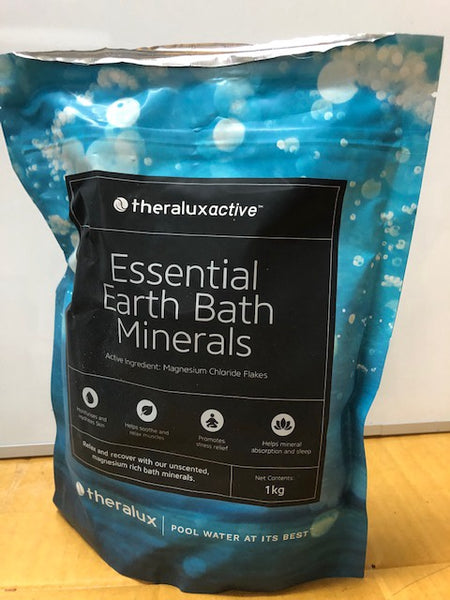 Essential Earth Bath Minerals, soft pack 1kg - EEBM6001 Do you love the feeling in your mineral pool or spa and want the same feeling in your bath tub? Maybe you would like to try the sensation in your own bath tub of a mineral pool or spa before converting. Perhaps you just want the mineral expe...
---
Make Every Splash Count
Elevate your aquatic lifestyle with Aquatune's Magnesium-Infused Collection. Embrace the transformative power of magnesium for a blissful, rejuvenating experience every time you enter the water. Order your magnesium essentials today and make every splash count! 🌟🛁🏊‍♂️
---
Featured Testimonials
"I have experienced the best customer service. They were very thorough with their advice and knowledgeable. Delivery interstate was quick and hassle-free. Thank you."
- Lilian from Oakleigh Victoria.
"Great processing time of orders and quick delivery time, at fantastic shipping rates. Great customer service and a pleasure to deal with."

- Jeff from Raby.
"Exemplary customer service underpinned by fantastic knowledge of products that are competitively priced! Great example of a family business that genuinely cares about their customers."

- Vineet in Peakhurst, New South Wales.
"Excellent customer service. Sharp prices, top-notch product quality, great shipping tracking. I am a three-times repeat customer, says it all."

- Robert in Buderim, Queensland.
---
More Info
If you have any questions or need personalised recommendations, please feel free to contact our spa chemical specialists at info@aquatune.net.au or simply reply to this email.
Thank you for choosing Aquatune as your spa chemicals partner.
Do you have a question about your pool and or spa? Share it with us here and as a small token of our appreciation, we will also send you a discount code for $10 off your next order over $75 (which includes free delivery).
Do you look after your pool or spa yourself? Join our Do-It-Yourself Pool and Spa Maintenance community here.